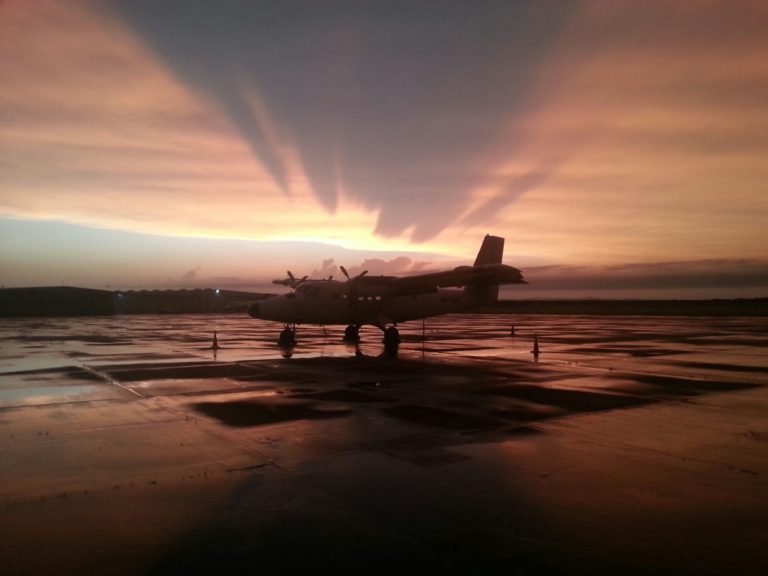 Safety & Quality
Safety and security are the cornerstones of BAI's operations at home and abroad. During every mission, oversight is applied to guarantee the safety of the aircrew, passengers and aircraft. BAI's focus has led to unparalleled safe and secure mission success in its partnership with the Department of Defense (DOD).
As a CARB-approved Part 135 Air Carrier for 31 years, BAI has maintained aircraft standards and safety oversight programs that meet or exceed DOD safety requirements. BAI's safety record demonstrates its commitment to excellence with zero fatalities in 35 years of continuous service.
Working closely with BAI's customers provides situational awareness and incremental adjustments based on the dynamic nature of the customer's requirements. BAI's approach to risk management and mission accomplishment, coupled with its industry-leading safety standards, ensures it is positioned to deliver above expectations in every task.
Quality
Industry leading 135 CASS programs

FAA Safety Management System Voluntary Program (SMSVP) Active Participant

Formal electronic internal evaluation program

PRISM flight risk assessment

Meets or exceeds safety requirements in Department of Defense directive 4500.53

Active OSHCON (occupational safety and health consultation program)

Formal, active emergency response program
FAA/SMS (Safety Management Systems)
Berry Aviation is dedicated to the highest level of safety and security and has developed and implemented an integrated, comprehensive safety management system for our entire organization. Berry Aviation's SMS plan is a worldwide 24/7 commitment for every flight.
DOD/CARB (Department of Defense/Commercial Airlift Review Board)
As a U.S. Department of Defense (DOD) Approved (CARB) Air Carrier, Berry Aviation adheres to and meets or exceeds all safety requirements expected by DOD safety auditors and inspectors.