Government & Defense Aviation
In every flight operation, Berry Aviation has executed its customer's objectives as though they are its own.
More than 30 years ago, Berry Aviation responded to the demand for government services. It was during those early and rigorous missions that the team developed ways to provide a safe and compliant solution for contracted aviation services. Through the years, Berry's experience in many diverse markets led to greater expertise in providing remote operations and maintenance support, global supply chain and Fixed Base Operation services. Consistently, more unique missions led to enhanced solutions for its customers in remote and austere environments.
Every solution since has defined the process for the next mission and set the standard for multi-role aviation services worldwide.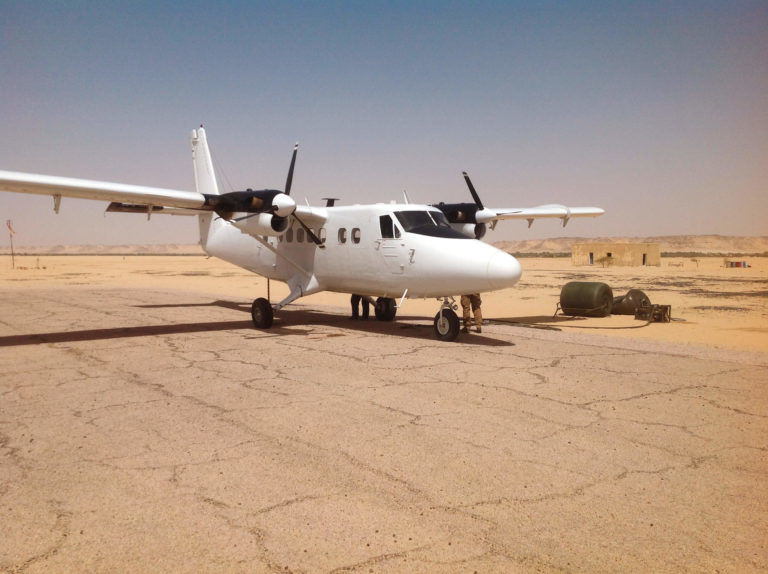 Success Through Safety
Within uncertain environments and situations, successful execution is predicated on sound judgment, resilience and the ability to overcome adversity. Notable experience partnering with all branches of the U.S. military, plus other U.S. and foreign government agencies, gives Berry Aviation solid expertise performing in a diverse range of operational environments and mission profiles.
The Berry Aviation Advantage
Berry Aviation continuously provides solutions for the most complex missions with an unrelenting desire to maintain operational advantages in any situation. We select elite personnel who are experienced in executing in challenging environments. with operational readiness rates averaging above 95 percent annually, across the globe and in the most inhospitable environments.
FAA - Certified Part 135 & Part 145
FAA - Approved Fixed-Wing NVG Operations
FAA - Approved Aerial Delivery Program with Worldwide Execution Authority
DOD Commercial Airlift Review Board (CARB)-Approved Since 1987
Air Mobility Command - Interstate Paratroop Air Carrier Approved
NAAMTA Critical Care Accredited
CAMTS - Accredited for Fixed/Rotor Wing, Adult Patient Care & Transport, Special Operations