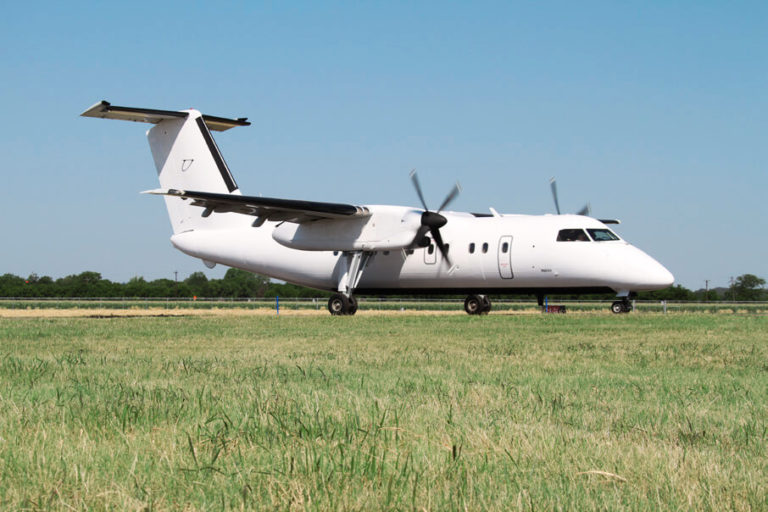 Mobility & Transport Services
In 2010, Berry Aviation was the first to offer contracted, multi-role aviation solutions with short-notice aircraft that could be reconfigured quickly in response to specific mission requirements. The capability was first deployed in the Middle East and later became fully operational in West Africa in 2013.
Berry Aviation's unique approach and perpetual appetite for innovation have led to higher standards in Part 135 Aerial Delivery, CASEVAC/MEDEVAC and NVG operations.

Enhanced Capability
Our unrelenting desire for solutions to complex challenges assists our customers in maintaining operational advantages.

Increased Flexibility
The operational environment changes rapidly and the solutions we provide our customers must respond accordingly.

Reduced Cost
Multi-Role aircraft reduces our customer's footprint and overhead by replacing the need for multiple dedicated assets of different types.
PASSENGER AND CARGO|COMBI
Aircraft are capable of carrying a combination of passengers and cargo within multiple different configurations. Each airframe has multiple FAA-Approved Part 135 Layout of Passenger Accommodations (LOPA) allowing for reconfiguration in the field based on mission requirements.
AERIAL DELIVERY
Aircraft are equipped with in-flight air-operable doors capable of conducting resupply bundle drops, along with military free-fall or static-line personnel jump operations. Worldwide execution authority for day and night FAA-Approved Part 135 aerial delivery operations.
STOL
Each airframe is equipped for STOL operations on unpaved and unimproved airfields in remote regions.
NVG
Responded to the need for greater safety and enhanced capabilities while flying in remote areas with minimal aviation infrastructure. Helped develop the fixed-wing NVG training program and regulatory framework with the FAA HQ, and became the first Part 135 air carrier to conduct FAA Approved Part 135 fixed-wing NVG operations.
CASEVAC | MEDEVAC
Recognized a growing need for standardization of aero-medical evacuation support in austere environments. Developed a robust critical-care program staffed by medical professionals with SOF experience and became the first DOD-Approved Air Carrier to receive NAAMTA Critical Care Accreditation for OCONUS operations.