Berry Aviation celebrates tenfold increase in repair capability with grand opening of new maintenance hangar
December 18, 2019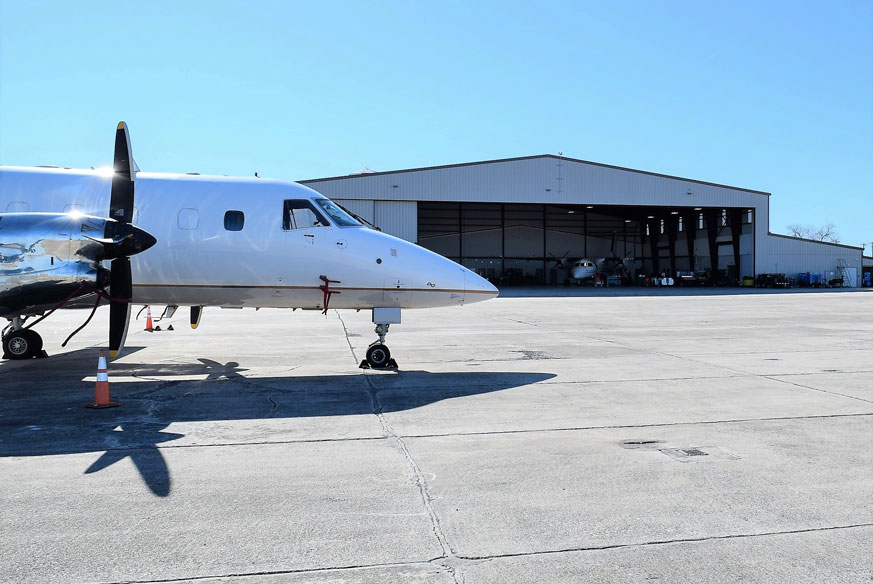 SAN MARCOS, Texas – Dec. 18, 2019 – Berry Aviation, Inc., a trusted leader in private aviation with a portfolio of services that includes government, private charter, scheduled and on-demand freight, component maintenance repair and overhaul, and fixed-base operations, recently announced the grand opening of its 31,400-square-foot maintenance hangar in San Marcos, Texas.
This announcement comes on the heels of 10 new Federal Aviation Administration (FAA) and European Union Aviation Safety Agency (EASA) Part 145 Class Ratings the company received in late 2019: Airframe 3 and 4; Powerplant 1, 2 and 3; Propeller 1 and 2; and Accessories 1, 2 and 3.
"We've had a busy year gearing up for this maintenance hangar and our newly received Part 145 ratings," said Stanley Finch, Berry Aviation president and COO. "The overall increase in space is impressive and adds a significant boost to our productivity and efficiency. This new hangar adds enough aircraft capacity to give us an estimated 75% increase in hands-on maintenance work. That added productivity expands our ability to service company aircraft and additional commercial maintenance customers. The new hangar aligns well with our extensive list of advanced FAA Part 145 certifications, which is a significant advantage to the maintenance product we can supply customers worldwide."
The larger maintenance space for Berry Aviation specifically includes a 19,300-square-foot aircraft maintenance area, a 3,500-square-foot component repair and overhaul area and a 2,800-square-foot parts department. This not only allows for increased hands-on work with aircraft but also enhances backshop support for component repair and streamlines supply and parts operations.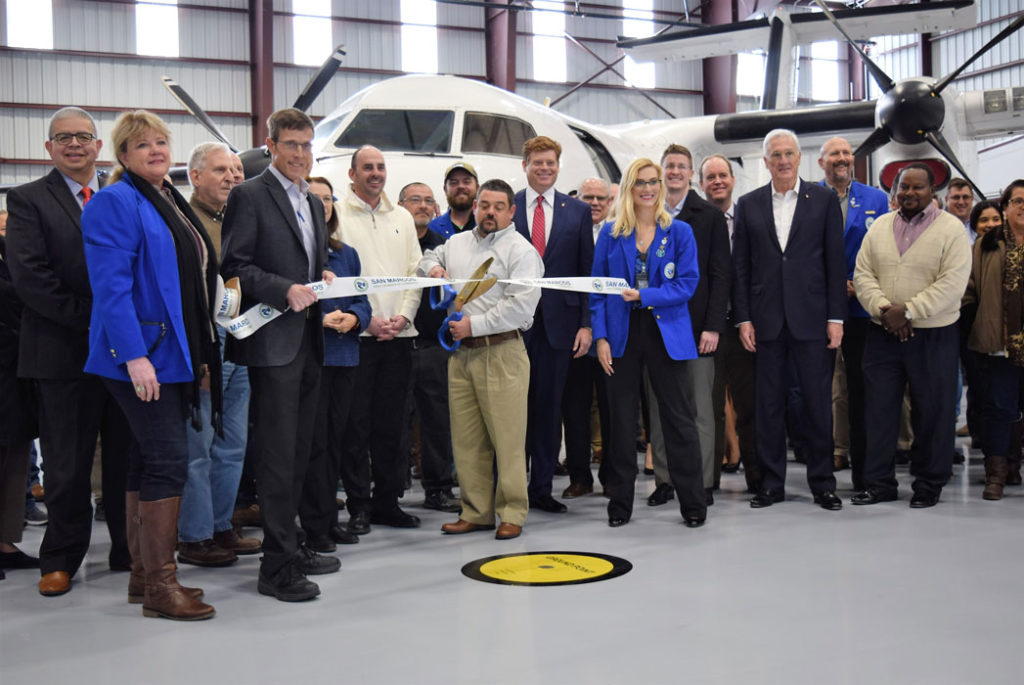 "Overall, these improvements have increased the company's ability to add new repair capabilities by tenfold," Finch said. "That, coupled with the new certifications, allows us to operate on a much wider range of aircraft and parts. Our maintenance organization is poised to contribute significantly to a dynamic 2020 and beyond."
Berry Aviation was founded in 1983 and quickly expanded its aviation services in 1987 by becoming a Department of Defense (DOD) CARB-approved air carrier with worldwide operating authority providing specialty aviation services to various branches of the U.S. military and other U.S. government organizations. Berry Aviation conducts contiguous U.S. and outside the contiguous U.S. (OCONUS) operations with a fleet of more than 25 aircraft, with past and current OCONUS operations including Hawaii, Marshall Islands, Johnston Island, Afghanistan, Peru and Africa.
Berry Aviation was acquired in 2018 by Acorn Growth Companies, a private equity firm investing exclusively in aerospace, defense and intelligence.
"Berry Aviation was our largest acquisition at the time, and today's announcement further confirms their strength and ability to grow their operations worldwide," said Rick Nagel, managing partner of Acorn Growth Companies. "The growth has been tremendous, and we look forward to continuing to support Berry Aviation to serve government services, cargo needs, support operations and logistics."
Berry Aviation, Inc. is a trusted leader in private aviation, with a portfolio of parts and services that includes Government, Private Charter, both Scheduled and On-Demand Freight, Maintenance, and FBO operations. Since its founding in 1983, BAI has grown into a dynamic company with a focus on providing innovative solutions within the Aerospace industry that increase value for customers and end-users. Headquartered in San Marcos, Texas, the company has the knowledge, experience, and manpower necessary to operate on short notice with safe, high quality aviation services. More information on the company's awards, services, certification, history, and industry leadership. BerryAviation.com
Acorn Growth Companies is a middle market private equity firm focused exclusively on Aerospace, Defense and Intelligence. Acorn invests solely in operating companies that strive to enhance global mobility and protect national interests. Acorn has a formidable reputation in the industry and is recognized for its deep understanding of the Aerospace & Defense markets, with proprietary access to the best companies within these sectors. With operational expertise and its ability to lead and manage investments through variable economic and industry cycles, Acorn works in tandem with management to build its portfolio companies into significant market leaders. AcornGrowthCompanies.com